hotel SERENDIPITY
SAUZE D'OULX
The Serendipity Hotel is a beautiful mountain hotel situated 200m from the central Piazza Assietta. This new family run hotel in Sauze was built in 2015. Here, guests will completely understand the meaning of "Serendipity"!
Wooden floors, wood and stone decoration on the walls give at the 20 rooms the feeling of been in a typical mountain hotel, but the owners also emphasize the beauty of these rooms with fine furniture, light colours and all the comfort.
The buffet breakfast offers a wide choice of croissants and homemade cakes and it also offers savoury and gluten free choices. The hotel Serendipity has a sauna and a beautiful terrace where clients can sunbathe or enjoy a bath in the external Jacuzzi tub.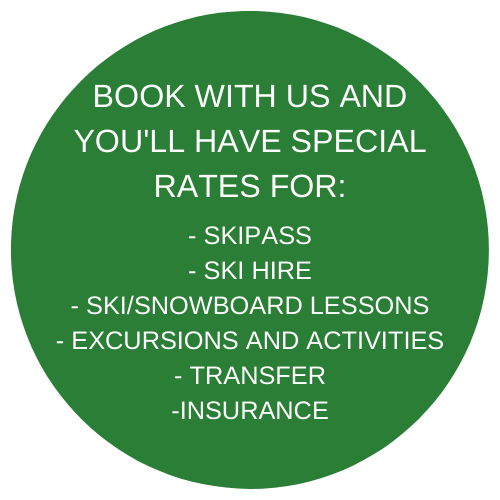 Book your ski holiday with us